Are you thinking of joining Yate Academy?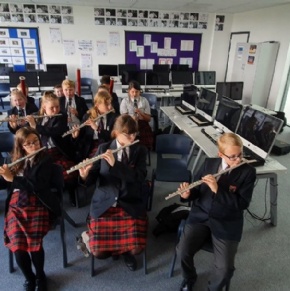 ​​​​​​Our Open Evening will take place from 18:00- 19.00 on the evening of Thursday 17th September. Due to COVID-19, we have made some changes to our usual programme:
The event will be delivered live online using a platform called Crowdcast.
The link to the live event will take you to a page to book your spot. Please REGISTER HERE
During the live event you will hear about what makes Yate Academy such a special school including our Reading Programme, enrichment, elite sport and musical pathways, choir, disruption free learning, character Eduction, early help support and exceptional teachers.
There will be opportunities to visit the school at the end of the school day at 16.15pm or 17.00pm for a half an hour tour with the Senior Leadership Team.
The available visit dates are; Monday 21st September, Monday 28th September and Monday 5th October.
If you would like to visit the school please book a place by emailing transition@yateacademy.co.uk.
If you have any concerns about your child's transition or you would like to speak to our SENCO please contact transition@yateacademy.co.uk.