Top 4% of schools Nationally
Yate Academy is in the top 4% of schools nationally for progress. Please see our performance data below. We are committed to ensuring that our students have a better chance of success than if they attended any other school in the country.
| | |
| --- | --- |
| Performance Indicator | Outcome |
| Progress 8 | +0.68 |
| Attainment 8 | 50.3 |
| % 5+ English and Maths | 40% |
| % Pupils entered for and achieving EBACC | 33% entered (17% achieving 5+) |
Progress
The Progress 8 measure was also introduced by the Government in 2016. It is calculated for each pupil by comparing their Attainment 8 score to the scores of all pupils nationally with similar prior achievement at the end of primary school. The school's Progress 8 score is the average of all those scores.
A score of 0 means pupils have made similar progress during secondary school to similar pupils across England. Above 0 means more progress and below 0 means less progress. Below 0 doesn't mean pupils have made no progress or negative progress, just less progress than comparable pupils.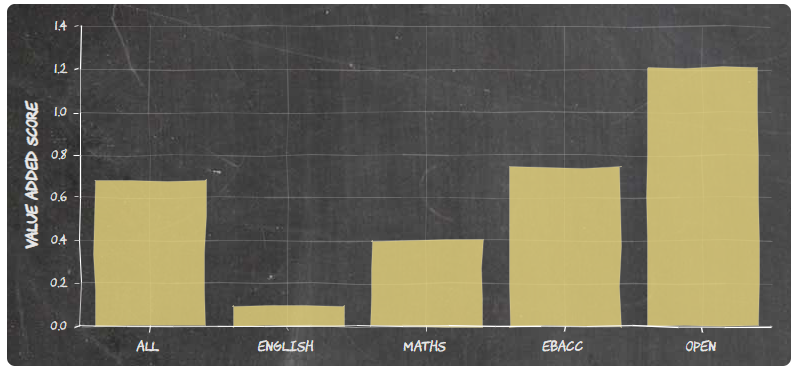 What were the Progress 8 scores for different groups of pupils at Yate Academy?
Also were these scores significantly above or below the national average (set at 0)?

No news stories have been added to this category yet.